Choosing the best material for your backsplash can be as important as the countertop or cabinets in your kitchen. Gone are the decades when the backsplash was a couple of inches tall and ideally used to protect the walls against food splashes. In the modern-day era, backsplash designs are simply gaining popularity and making kitchens appear more drool-worthy and eye-catching! In this article, we will discuss the 6 best backsplash materials to consider for your next dream kitchen renovation. 
Ceramic or Porcelain Tile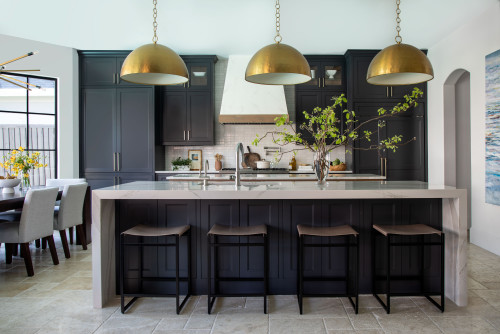 One of the most popular backsplash tile options, ceramic or porcelain tiles offer lasting durability, high functionality, and an affordable cost. And since this kitchen backsplash tile option is quite easy to maintain and clean - it definitely tops the list! 
Glass Tile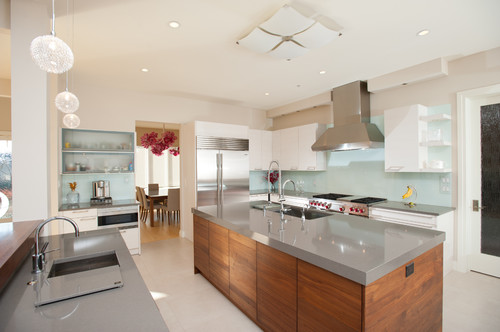 As compared to ceramic or porcelain tiles, glass tiles can simply cost more when considering installation. However, this backsplash material is much easier to clean and maintain with the enormous color options available. Since these tiles are non-porous, they won't let the stains settle in!
Natural Stone Tile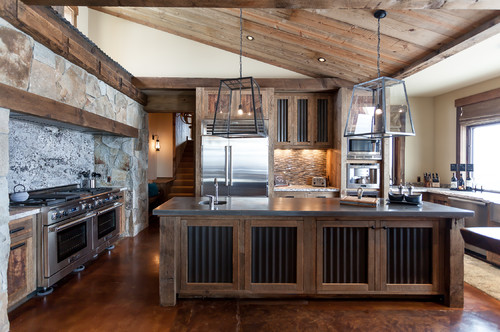 A few examples of natural stone backsplash are travertine, soapstone, granite, marble, and slate. If 'luxury' or 'traditional' is your style, this backsplash tile option should definitely be one of your considerations. Even though it's a 'classy' choice, expect these kitchen backsplash tiles to be high-maintenance. These tiles require regular cleaning and continuous sealing to prevent any discoloration and stains. Moreover, this kitchen backsplash option may be on the higher end, cost-wise.
Metal Tile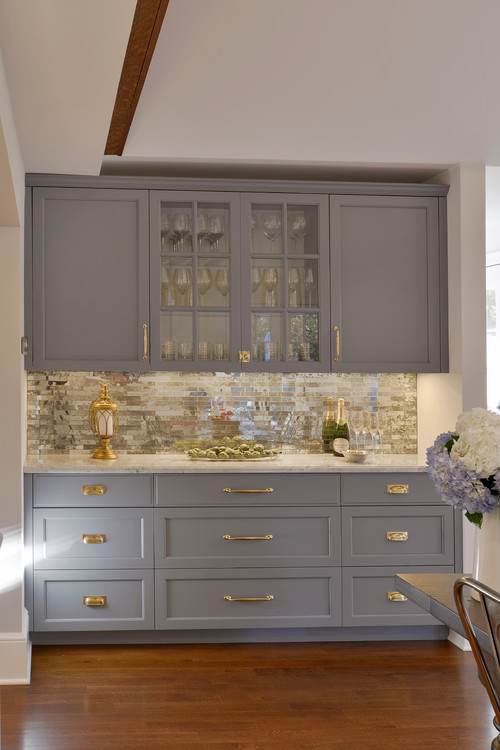 Metal kitchen backsplash tiles come off as timeless and beautiful but may not offer considerable durability. Even though they're available in various textures, shapes, and finishes - the metal tiles are quite susceptible to acidic food splashes. These backsplash tiles aren't resistant to scratches but are affordable and can be easily installed on the kitchen walls. 
Thermoplastic Tile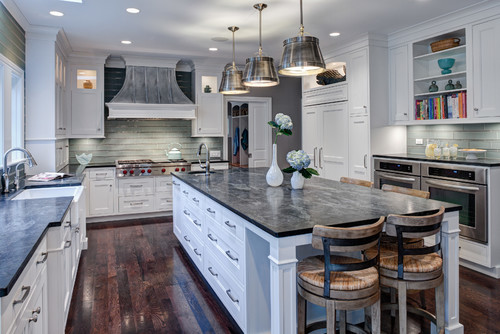 Thermoplastic tiles are durable, easy to install (can be DIY), affordable, and can be easily cleaned. These tiles have the potential to mimic the "luxe" and "expensive" looks without going overboard. However, these kitchen backsplash tiles can be difficult to cut if windows and other outlets are obstructing the design. 
Peel-and-Stick Tile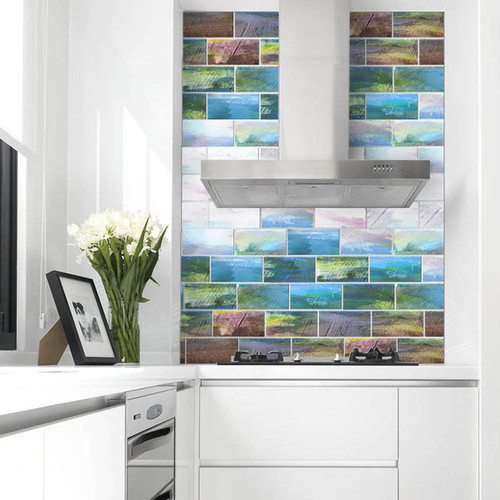 Available in metal, glass, or stone - the peel-and-stick backsplash tiles are adhesive and can be directly applied to the kitchen walls. Most of these tiles can be cut with scissors but some require special tools in hand. This is a relatively "temporary" backsplash design idea that is ideal for renters who don't plan to stay long. These backsplash tiles are inexpensive and are subjected to peeling off in high heat or moisture! Hence, not adding value to the property as well.
FAQs - Best Material for Kitchen Backsplash
What is the best material for a kitchen backsplash?
Ceramic or porcelain tiles are the best backsplash materials for your kitchen backsplash. Since they offer durability, longevity, low maintenance, affordability, and aesthetics, all at the same time - this option can definitely work the best.
What is the most timeless kitchen backsplash?
Whether decorating traditional, transitional, or modern - the subway tile pattern can simply prove to be quite timeless and classic. It truly works for smaller or larger kitchens, effortlessly!
What kind of backsplash makes a kitchen look bigger?
Installing a kitchen backsplash with notable horizontal lines, subway patterns, or sometimes, no grout lines can make your kitchen appear larger and airier. 
What is the most popular kitchen backsplash trend in 2023?
Undeniably, the stone tiles (granite, marble, or quartz) are making the interior design headlines of 2023. This durable and long-lasting option adds a touch of luxe and glam to your kitchen spaces.