Who says that your small living room can't be stylish, functional, and practical? Whether you have an open-concept living room layout or a boxed room - no space can be "too" little when it comes to interior designing and decorating. In this article, we will discuss the 5 clever tips and tricks to decorate a small living room to elevate the aesthetics and maximize the utility of the last inch of your living room. 
Choose a Neutral Color Palette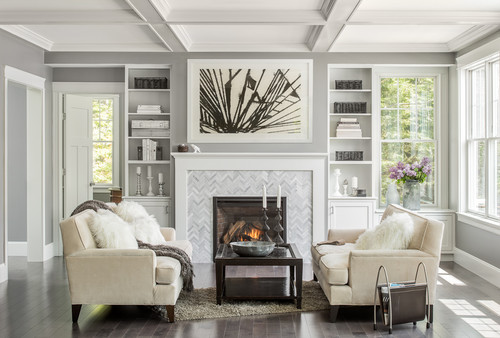 Ensure to stick to a single color palette or color family (monochromes), including the floor tiles, to make your space look larger. Adding too many hues, textures, and patterns can create a haphazard look and make your space look undeniably cluttered. You can further accentuate your living room color palette by adding softer and pastel hues.
Avoid Too Much Furniture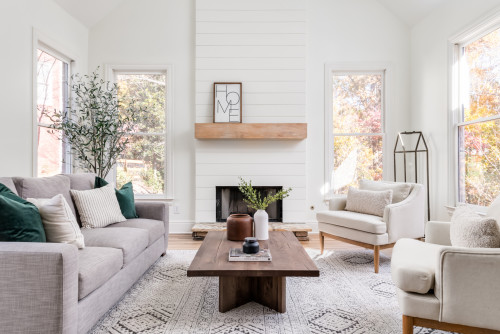 Your small living room may not be able to accommodate a large sofa, a set of armchairs, side tables, a coffee table, and a couple of poufs or ottomans. So, all you need is to prioritize what you're going to primarily use! Start with placing a couch and a coffee table, and then gradually keep adding other important furniture pieces to go. You must rather choose space-saving furniture that serves dual purposes.
Say NO To Bulky Furniture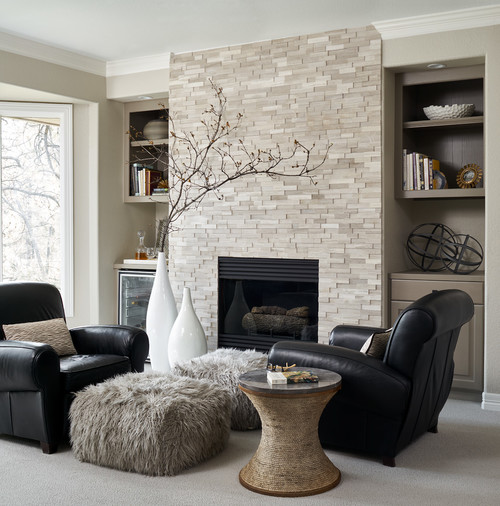 Now that you're restricting the number of furniture pieces, it's also important to avoid bulky furniture that is acquiring additional inches. Restrict the use of large couches and demand seating that is petite yet comfortable and functional. Choosing neutral and lighter colors for these furniture pieces will further enhance and uplift the ambiance of your small living room.
Introduce Light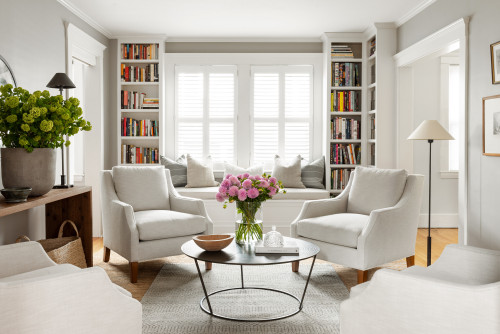 Your small living room may be lacking windows or outlets for artificial lighting - and that's when you need to brighten up the space! First and foremost, picking lighter-hued furniture, furnishings, and decorations will undeniably reflect light in your small living room space. Secondly, it's ideal to add recessed lights, wall-mounted, or hanging lights that can further save up inches on the floor. 
Unclutter, Unclutter, Unclutter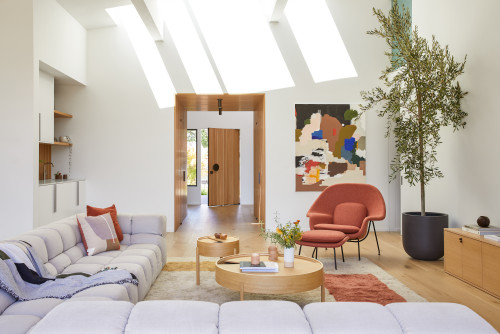 'Minimalism' is the ultimate key to decoration in a small living room. It's important that you clear off the unnecessary items on the shelves, nooks, and coffee tables to make the space look visually larger. When decorating a small living room, remember to hide your storage and not display it. Even prioritizing space-saving furniture can further help with decorating minimalist!
FAQs - How to Decorate a Small Living Room?
How can I make my small living room look nice?
When decorating your small living room, enjoy a simple, practical, and monochromatic color palette that accentuates your space and makes it look larger. Pick larger art pieces and a larger area rug to further create a seamless look! Adding a couple of 'green' fresh elements on the vases and coffee table tops will make your small living room feel inside out!
Which sofa is best for a small living room?
Choose a sectional sofa for your small living room! It can relatively accommodate larger sitting without having to bring additional armchairs and single sofas that can take up unnecessary space. Your sectional can even work as a 'lounger' to relax and take a nap!
What makes a small room look bigger?
You must use 'reflective surfaces' and 'lighter-toned furniture' to make your small room look bigger. Adding mirrors on the walls will magically make your small living room feel brighter and airier.
Where should I put my TV in a small living room?
You must place the TV centrally or in the corner of your small living room. Analyze where your furniture is pointing to - and place the TV accordingly so it plays the center stage. Meanwhile, you can also ignore adding a media unit and rather simply hang the television on the wall to save space.